When Cloddy's former players congregate, they invariably share "Cloddy" stories. Most are humorous. A few are outrageous. Some are touching.
And it's not just his former players who have stories to tell. The biography I have written "CLODDY" covers his whole life – from his early years in Woonsocket to his final years in Vermillion.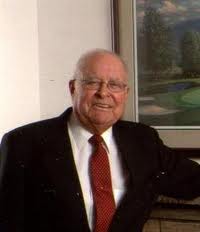 On this page, I would invite those who have a "Cloddy" story to share it with those who visit my website. I think this will be a very interesting page and could promote some good conversation about the man.
At the bottom of this page is a "Comment" section. If you would like to share a recollection of Dwane "Cloddy" Clodfelter, I'd invite you to share it in this section. And feel free to share another story from time to time.
As a heads up, your comment will not post to the website immediately. I have to approve it first and then it will post to the website. I have the ability to edit it at any time if a correction needs to be made. You can email me with any corrections or revisions – even after you first submit your story. My email address is kimclodfelter@gmail.com.
If you prefer to write me with a story or anecdote, my mailing address is:
Kim Clodfelter
PO Box 12387
Murfreesboro TN 37129
Do you have a "Cloddy" story?
Thank you for sharing!
Kim