For those of you wanting to promote a book or your business or organization or anything else, consider reading Michael Hyatt's book "PLATFORM: Get Noticed in a Noisy World."
t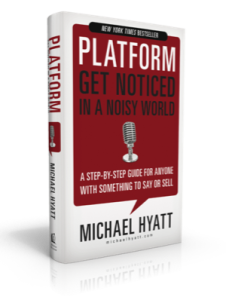 This has been another invaluable resource for me in building a blog/website. Hyatt is the former CEO of Thomas Nelson Publishers and is one of the top bloggers in the country. He writes about how to use social media to build a platform for whatever you are trying to promote. He gives a lot of practical advice. I've already used some of his suggestions.
Buy it or check it out at your local library.
Do you have a good resource you'd like to share? A book? Website?
If you do, I'd invite you to share it below in the "Comments" section.