Quite frankly, I thought I would be the last person to write a biography of my late father, Dwane Clodfelter.
Growing up the youngest of four siblings – the "caboose" of the family, I was told how great it was that the USD Coyotes won the 1958 national championship. I was three and a half years old in March of 1958 and have little recollection of those glory days.
I had limited understanding and little appreciation for the significance of the USD 1958 national championship achievement. It turns out, there were some other things about my father's life that I did not know about or appreciate.
Courtesy of one of his special Coyote basketball players, Jack Theeler, who initiated the USD "Dwane Clodfelter Scholarship," I began to think about my dad's career – not only at USD, but also as a fledgling coach in the smallest of South Dakota high schools. (Forestburg, Fedora, Alpena, Centerville, Yankton, Huron)
As one of dad's former players (both at Centerville High School and USD), Matt Alexander put it, "Cloddy was a legend" – before he came to the University of South Dakota. And he secured his reputation as being a "character" – long before taking up an office at USD's "New Armory."
In October of 2005, in Huron, SD, as he was inducted into the Huron High School Hall of Fame, I had occasion to ask him a question that I had never before thought of asking him. He was 87 years old at the time – and sharp as a tack.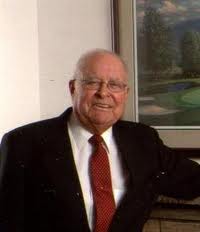 After the induction ceremony, in a room where the attendees enjoyed food and drink, I sat next to my dad and I asked him:
"Dad, it's 1954, it's your first year in your dream job as a college basketball coach. You recruited two black brothers out of Brooklyn, NY to the University of South Dakota – which was virtually an all-white university. It could have blown up in your face a hundred different ways! Why did you do it?"
He didn't hesitate. He said simply, "I wanted to win."
I thought he might volunteer that he wanted to be a pioneer in the integration of college basketball and pave the way for Martin Luther King, Jr. and the Civil Rights movement – but he spoke from his heart. He was very competitive. He was not a racist. And he read the newspapers and the news of Jackie Robinson and Wilt Chamberlain.
To his credit, he also recruited on the Indian Reservations of South Dakota and elsewhere on the Great Plains in the 1950's and 1960's.
I thought the biography of my father, Dwane Clodfelter, would be interesting and noteworthy. I'm hoping the end product will be worthy of the full and adventurous life that he lived.
This is the first journal entry of my journey writing "Cloddy."
March 26, 2014 Madison, WI